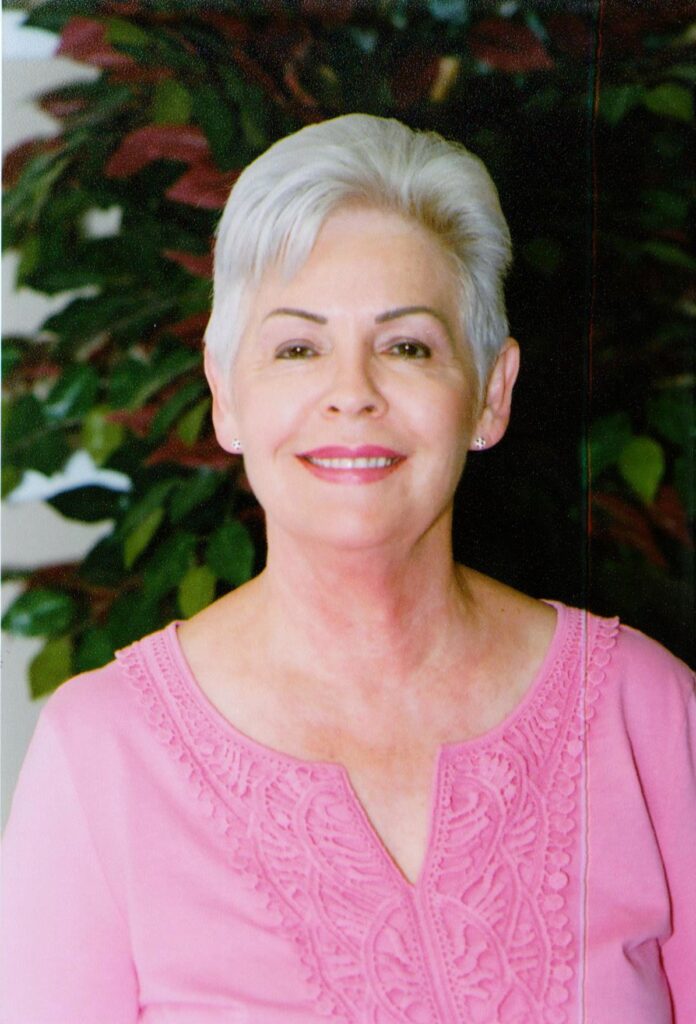 Victor Valley Domestic Violence, Inc., was founded in 1988 by concerned residents of the Victor Valley committed to helping women and children live violence-free lives. In 1991, volunteers were recruited to provide a compassionate listening ear and referrals through the newly established 24-hour hotline where women could reach out for help without fear. As more was learned about the needs of these victims, A Better Way broadened its net of support and services including emergency hotel vouchers for families in the greatest danger of harm. In 1993, with community collaboration, a 3-bedroom home was leased and used to provide a safe place for women with children fleeing domestic violence. The garage was converted into an office and managed by one of the founders, Margaret Diaz, who understood all too well how leaving an abusive home often means exchanging violence for homelessness and poverty.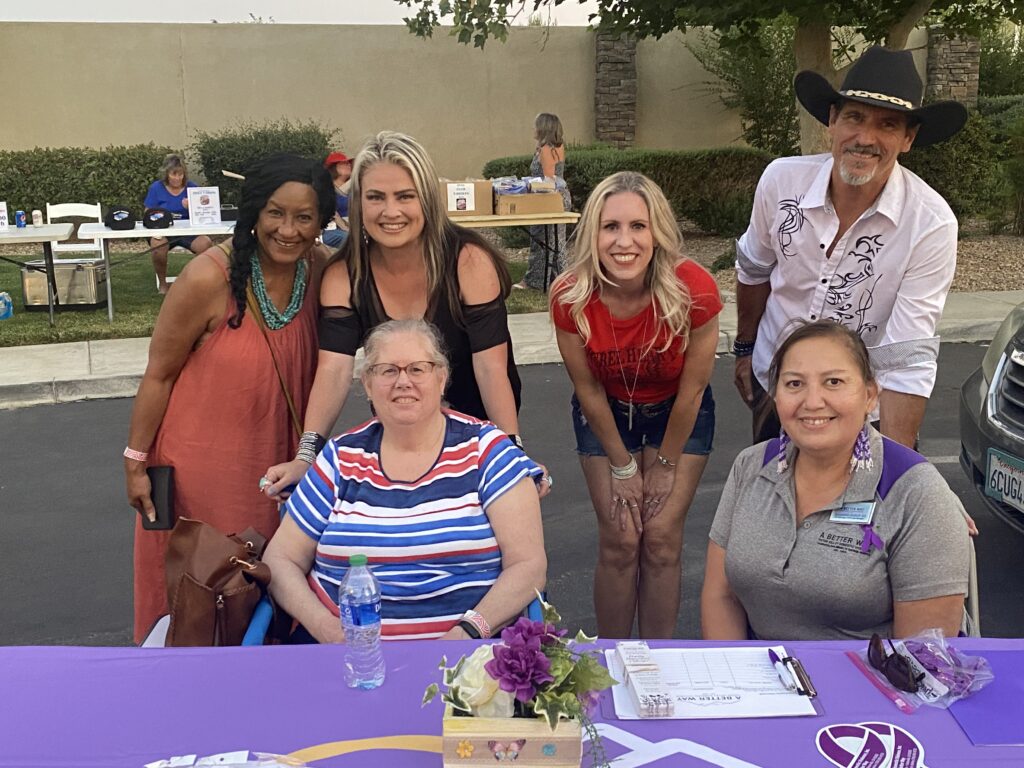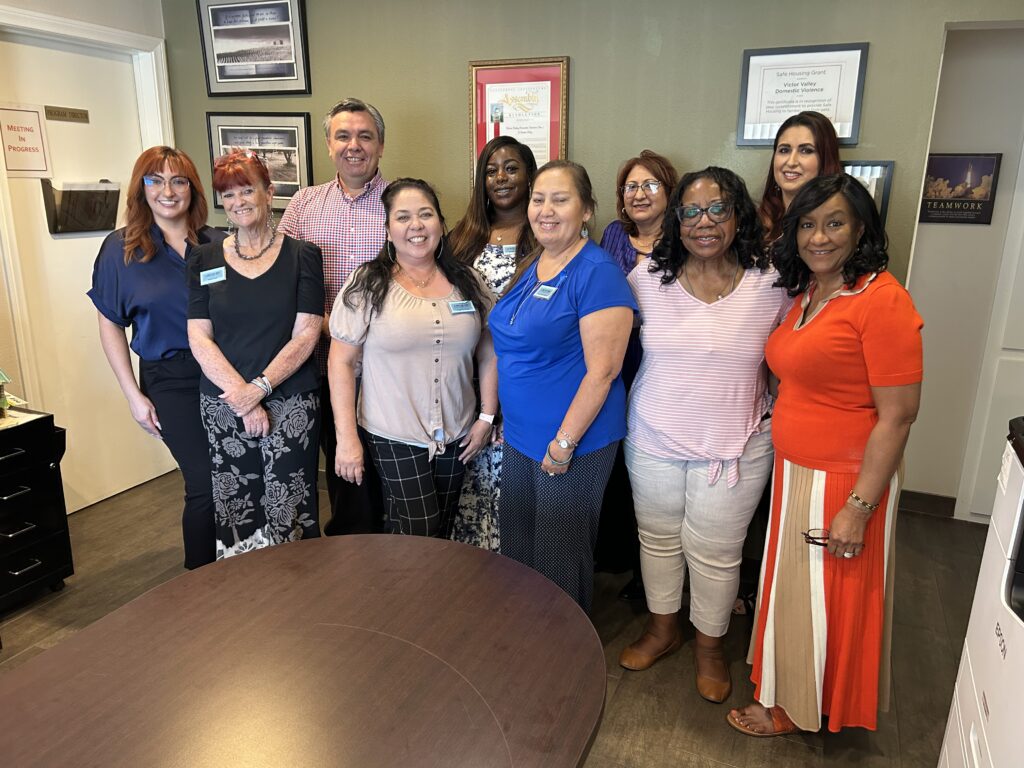 Today, A Better Way is a multiservice agency serving over 1,500 clients annually. It operates a 26-bed shelter and is one of 7 domestic violence shelters serving San Bernardino County, the largest county in the State. More than 80% of clients served are women with children.
We work with victims of domestic violence to help them navigate steps toward their futures. This includes finding a safe place to live after leaving the shelter, rebuilding their self-esteem, improving their ability to become self-sufficient, and overcoming the trauma of violence.  Our services go beyond providing emergency shelter work to help clients' services and, to help empower women to become self-sufficient and learn their worth and skills to have healthy relationships free of physical and emotional harm. They learn how to nurture their children and help them heal from the effects of violence and break the cycle of generational violence.  A Better Way is committed to transforming the lives of people affected by domestic violence guided by the values of empathy, education, and empowerment.  Our growth reflects how we have been responsive to clients' needs in alignment with the Commission's priority area of Increased utilization and uptake of safety net programs that offer support for basic needs such as shelter food, and clothing.
A Better Way serves a diverse and high-need community encompassing the High Desert/Victor Valley region of San Bernardino County. Of the clients served, more than 50% of clients are of Hispanic/Latino background, 20 % African- American, 20% Non-Hispanic White, and 5% mixed race. These figures reflect the makeup of the High Desert /Victor Valley comprised of four incorporated cities – Adelanto, Apple Valley, Hesperia, and Victorville as well as surrounding unincorporated and rural areas. It is estimated that in these communities 40% of households fall below 200% of the federal poverty level. This community has been significantly impacted by COVID-19 and the resulting loss of jobs, housing, and added strain on families, exacerbating intimate partner violence. Clients we serve include women, men, children/youth, and couples.
"Transforming Lives Affected by Domestic Violence"
A Better Way is committed to transforming the lives of people affected by domestic violence guided by the values of empathy, education and empowerment.

The dedicated team offers classes in English and Spanish, sheltering, TRO (Temporary Restraining Order) support, domestic violence advocacy, and maintains partnerships with other agencies that specialize in services that often intersect with those that have experienced domestic violence.